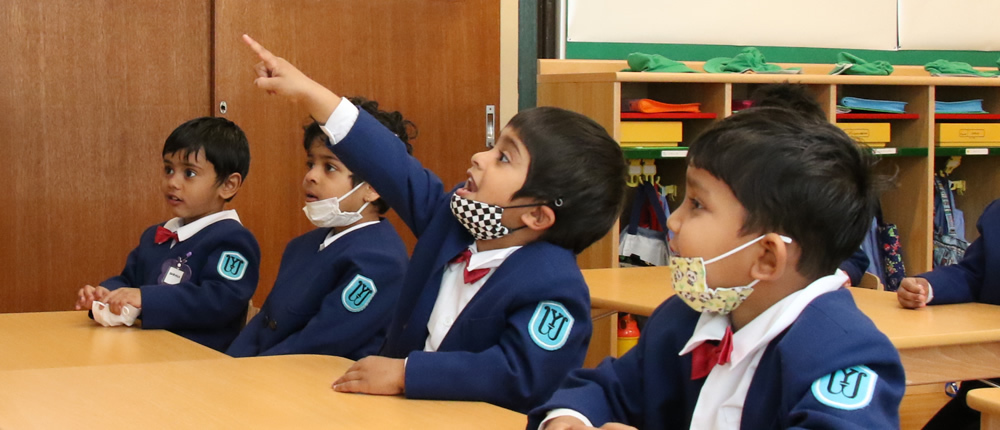 Introduction to Rainbow Class
Osel Wakaba Rainbow Kids International Pre School is the blend of education and entertainment nursery school situated in Asahi Ward, Yokohama City.
We follow the Indian based syllabus and textbooks.
Educational ambiance is large, bright, fun and secure environment that includes a huge playground and a gym for children.
Our goal is to provide a safe and caring environment, where children can gain a positive approach to school and learning.
They will learn to respect and care for each other, learning how to be part of a group. Children can gain curiosity to come to school every day.
Enthusiasm and confidence will remain with them throughout their school life.
Our experienced and dedicated staff help the children to become successful learners, confident individuals, and caring contributors to society.
Features of Rainbow Class
| | | | | |
| --- | --- | --- | --- | --- |
| Advanced Teaching Methods | Spacious Classrooms | Library | Internal Play Area | Availability of School Bus |
Feel free to contact us or step-In for more details
Joy Priscilla M.Sc,B.Ed,M.Phil., 070-1265-2050 090-9931-4677
Admission open now for Pre KG , LKG, UKG